Targeted leaflet distribution in Bristol
Want to generate more leads, sign-ups, and customers in Bristol? Look no further than our expert team. We can help you reach every letterbox, road, and postcode in the area with intelligent leaflet distribution Bristol.
While many your competitors are going all in on digital marketing, they're missing out on the proven success of leaflet distribution. Door drops are used by 80% of UK's top advertisers as a result of the unparalleled levels of engagement, personalisation and results.
Don't waste your investment with shady leaflet distributors who can't deliver. We maintain the highest standard of integrity and professionalism, offering measurable results that exceed your expectations. Choose the smart option for leaflet distribution in Bristol and choose us to turbocharge your next campaign.
Book your leaflet delivery consultation
With our hassle-free all-in-one solution, we can help you reach a wide audience, generate quality leads, and enhance your ROI.
When it comes to targeted leaflet distribution Brisol, we have you covered. Our dedicated team delivers a comprehensive, all-in-one solution that outperforms the rest, no matter if you need 10k or over 500k leaflets. Let's make your message stand out from the crowd.
Turnkey Service – we manage design, copy, print and distribution.
National Reach – reach up to 30 million properties across all UK postcodes.
Customer Profiling – advanced demographic profiling and geo planning to maximise your ROI.
Quick Turnaround – quick and efficient turnaround for all leaflet campaigns.
Campaign Reporting – detailed leaflet distribution reporting and analysis.
Book your free leaflet distribution consultation today by calling 020 3538 9753, or submitting our website enquiry form.
Benefits of leaflet delivery Bristol
In today's world of digital clutter, a tangible leaflet can establish a personal connection with your target audience that is unmatched by many other forms of marketing. Yet, unreliable distribution contractors can present challenges. This is where Blue Market Media comes in – we offer a trusted and reliable service for your leaflet distribution needs.
Accurate targeting
Thanks to our advanced Mosaic data and Geoplan software, we create bespoke targeting strategies to ensure your leaflets reach your specific demographic and geographic location. Our precision targeting guarantees that your message reaches the right people at the right time.
Industry experience
We have a proven track record of helping B2B and B2C brands achieve significant growth across various industries through our Bristol leaflet distribution service. A well-executed leaflet campaign can help you reach your ideal audience, generate instant sign-ups, and keep your brand in people's minds.
Cost effective
Compared to other marketing strategies, designing, printing, and distributing a leaflet is a relatively low-cost means of reaching a larger audience, making it an affordable way to get noticed. Our competitive rates ensure that you can maximise your marketing budget, without compromising results for your brand.
Strong response rates
According to a study by the Royal Mail, over 78% of leaflet recipients remember the company's name after reading it, resulting in increased brand recognition. About 60% of people are likely to look up a company online after receiving one of its leaflets, presenting you with more opportunities to convert potential customers into loyal ones.
At Blue Market Media, we offer reliable and effective leaflet distribution that helps you achieve your marketing goals. So, what are you waiting for? Contact our experienced team today for your free initial consultation.
Reach your audience around Bristol
If you're looking to increase your brand's visibility and drive offline sales, our team at Blue Market Media are the only solution you need. Whether you're launching a new product, running seasonal promotions, or simply want to boost your local presence, our tried-and-tested Bristol leaflet distribution services will help to turbocharge your campaign results.
With a proven track record of success, we will effectively plan and execute door drop campaigns that will ultimately increase your revenue. Contact us today for a consultation to discuss your leaflet distribution Bristol requirements.
Make An Enquiry Today
Contact Blue Market Media Today

020 3538 9753
472,400
estimated population of Bristol.
207,140
number of domestic homes in Bristol.
11
number of boroughs that fall within Bristol.
73.2%
of Bristol adults are physically active.
Our Consultative Leaflet Distribution Process
Looking to grow your business? Let us help you spread the word and make an impact with our tailored leaflet distribution process. Contact us today for a free consultation to discuss how to achieve success in Bristol.
1. Personalised Consultation
We'll work with you to understand your goals, target audience and specific budget to create the perfect leaflet distribution plan for your business.

With our experienced team, we'll analyse your ideas and recommend the most effective strategy to reach your audience and maximise ROI.
2. Location Targeting
After we've discussed your objectives and budget, we'll conduct in-depth market research and strategically identify the areas where your ideal customers reside. Ensuring we target the right people in the right locations.
3. Leaflet Design & Print
Our skilled graphic designers will work with you to create bespoke leaflet designs that capture your brand's essence and make a lasting impression on potential customers.

We also offer competitive print rates without compromising on quality. Our commitment to customer satisfaction guarantees top-notch service and premium results every time.
4. Leaflet Delivery
Our distribution network covers all parts of the UK, delivering your collateral to your target audience accurately and efficiently.
5. Campaign Reporting
Receive detailed analytics and a summary of your leaflet distribution campaign to optimise your marketing strategy, refine your target audience, and ensure the best possible ROI.
Reach All Bristol Letterboxes & Postcodes
Are you looking to skyrocket your business growth in Bristol? Look no further than our highly effective leaflet distribution services. Reach your desired audience in any Bristol area with ease. With extensive research and strategic planning, we will ensure your brand gets noticed and attracts more customers than ever before.
Lawrence Hill
Ashley
Cabot
Bishopston
Easton
Hillfields
Windmill Hill
Horfield
Cotham
Southville
Avonmouth
Eastville
Bedminster
Filwood
St George East
St George West
Lockleaze
Southmead
Redland
Hengrove
Frome Vale
Brislington
Hartcliffe
Bishopsworth
Knowle
Clifton
Stockwood
Henbury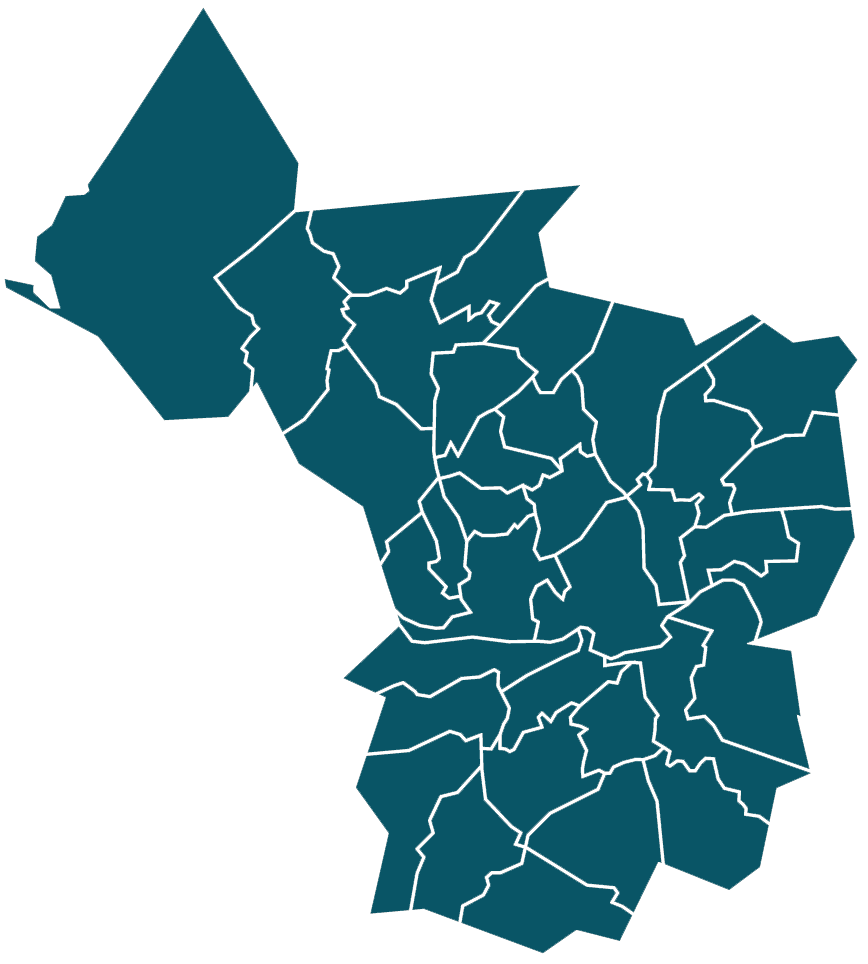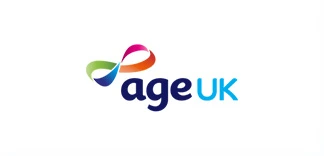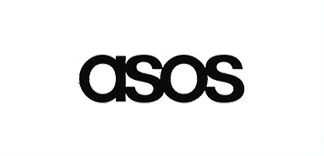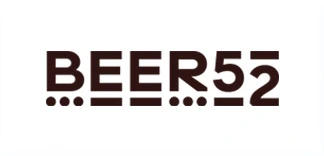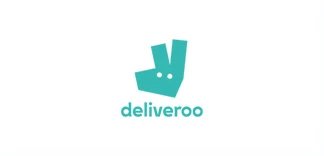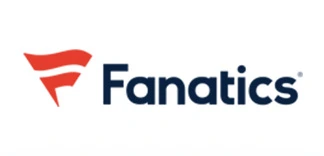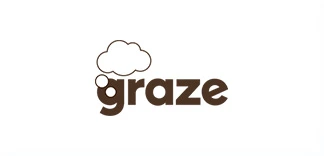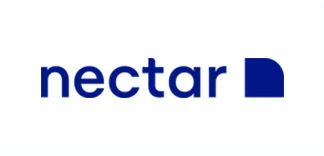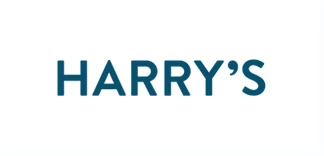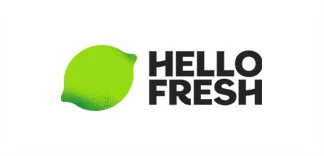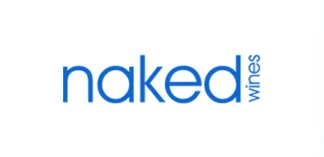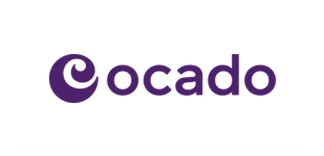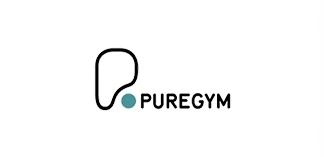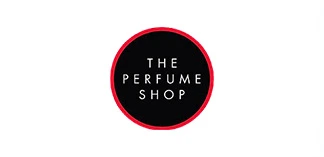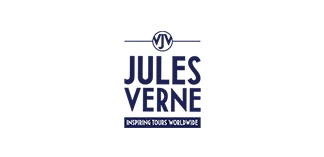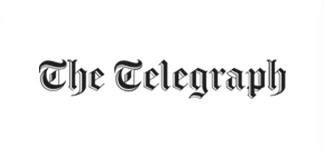 Popular Industries for Leaflet Delivery
Assisting with all your leaflet design, copywriting, printing and delivery requirements, our specialist team offer a strategic and consultative approach to help maximise your marketing objectives. Book your free leaflet delivery consultation with Blue Market Media today.
Ecommerce
Charities & NGO's
Hospitality
Estate agents
Education
Professional services
Government & councils
Home improvement
Food franchises
Bristol Leaflet Distribution - FAQs
What is leaflet distribution?
Leaflet distribution refers to the act of delivering physical marketing materials like flyers, brochures and leaflets directly to the letterbox of your intended audience.

This form of offline marketing is a powerful way for brands to reach potential customers, increase brand awareness and generate new customer sign-ups.
Solus vs Shared distribution: Which is the best for our business?
When it comes to leaflet distribution Bristol, you have two options: Solus delivery or Shared delivery.

Solus distribution provides a unique advertising opportunity for businesses looking to make a bold impression. Your promotional materials will be delivered on their own, guaranteeing maximum visibility for your message.

Meanwhile, shared distribution can be a cost-effective choice for businesses working with limited budgets. While less impactful due to being delivered alongside other materials, such as coupons or brochures, it still has the potential to reach a wide audience.
How can I measure the impact of leaflet distribution services?
Measuring the effectiveness of leaflet distribution services is achieved by quantifying the number of distributed leaflets against the number of leads and/or sales.

Additionally, implementing unique telephone numbers, landing pages, or QR codes allows for further evaluation and identification of areas that require improvement.
Do you provide leaflet printing services?
Blue Market Media specialises in producing attention-grabbing flyers and leaflets in different sizes. Whether you require A4, A5, A6, or folded flyers, we have got you covered.

Our team of experts will collaborate with you to determine the perfect paper size, thickness, and finish that will make your campaign truly stand out. With options like gloss and matte finishes, you can expect premium leaflet printing that will effectively reach your target audience.
How many times should I deliver leaflets?
If you're wondering how often to deliver leaflets, consider your goals, budget, and desired outcomes.

For maximum impact, running several campaigns over an extended period works well. Consistency is key for building visibility and creating a lasting impression.