Leaflet distribution to drive business results
In today's digital age, it's easy to get caught up in the idea that online marketing is the only way to reach potential customers. Leaflet distribution is an incredibly powerful marketing strategy that has been used for many years, as it enables B2B and B2C brands to get their message into the hands of their target audience.
We can all agree there's something nostalgic around the tangible act of picking up a physical leaflet and engaging with it. Leaflet distribution offer's a unique 1-2-1 experience that digital marketing simply can't replicate. Holding a leaflet and reading its contents offers a level of engagement and personalisation that online advertising simply can't match.
One of the biggest benefits of leaflet distribution is that it allows brands to interact with potential customers on multiple occasions. In fact, research has shown that leaflets are interacted with an average of 3.1 times per month. Furthermore, leaflets have a high recall rate, with 89% of consumers remembering receiving one – more than any other advertising channel.
The compelling statistics prove leaflet distribution is an effective way to get your brand seen and remembered by your potential customers. Whether you are launching a new product or promoting a service to generate more customers, leaflet distribution is a cost-effective strategy to reach a large audience and generate new leads.
Book your leaflet delivery consultation
Our specialist team have many years' experience supporting UK businesses reach their marketing goals through targeted leaflet distribution. Whether your requirement is to deliver 10k or 500k+ leaflets, we can help you.
With a proven track record of scaling growth for brands across multiple industries – including e-commerce, hospitality, healthcare, professional services and finance – we offer a truly unrivalled, one-stop solution to help with your leaflet distribution needs.
Turnkey Service – we manage design, print and distribution.
National Reach – reach up to 30 million properties across all UK postcodes.
Customer Profiling – maximise ROI by only reaching your target audience.
Fast Turnaround – quick and efficient turnaround for all leaflet campaigns.
Campaign Reporting – detailed leaflet distribution reporting and analysis.
Book your free leaflet distribution consultation by calling us today on 020 3538 9753 or complete our website enquiry form.
Types of leaflet distribution
When it comes to leaflet distribution, there are two main types to consider: solus and shared. Ultimately, the type of leaflet distribution you choose will depend on your budget and the goals for your business.
Solus leaflet delivery
Solus leaflet distribution involves posting your leaflets on their own, without any other promotional materials included on the same delivery run. Although this approach is more expensive per 1000, it can offer a greater chance of getting noticed by potential customers since they won't have to compete with other materials.
Shared leaflet delivery
On the other hand, shared leaflet distribution involves posting your leaflet alongside material from other brands.  Shared leaflet distribution is a cheaper alternative to solus delivery, but there's a chance that your leaflet could get overlooked among the other materials.
It's important to mention that whenever it comes to shared leaflet delivery, we always ensure competing brands are never included on the same run. For instance, two competing hospitality leaflets will not be posted through the same letterbox.
Choosing the right type of leaflet distribution will depend on your business goals and budget. Regardless of which option you choose, leaflet distribution is an excellent way to get your message in front of a large audience, in order to maximise your business exposure and success.
Benefits of Leaflet distribution
Leaflet distribution is one of the most effective strategies for brands to reach potential customers and generate new sign-ups, with the advantages of being able to target a large audience across the country.
Here are some of the main benefits to running a leaflet distribution campaign for your business.
1. Cost effective
One of the primary benefits of leaflet distribution is that it is a cost-effective marketing strategy. The cost of printing and distributing leaflets is typically much lower than the cost of other forms of marketing.
With this being the case, you can quickly reach your target audience at scale and get your brand noticed in a cost-effective manner.
2. Increase Sales
One of the primary benefits of leaflet distribution is that it's a proven offline marketing strategy to increase sales for your brand.
Whether you're promoting a new subscription offer, gym membership or food franchise, targeted leaflet distribution is an effective strategy to reach your audience, stimulate interest and generate sign-ups.
3. Targeted marketing
Another benefit of leaflet distribution is that it allows businesses to target their marketing efforts. We can assist brands with bespoke targeting strategies to reach specific demographics and geographical locations that are likely to be populated by their target market.
This ensures that the leaflets are seen by people who are more likely to be interested in your products or services, thus helping to maximise customer acquisition and ROI.
4. Improved recognition
Another benefit of leaflet distribution is that it can help to improve brand recognition to raise your company's profile on a local or national level.
A study conducted by the Royal Mail found that 78% of people who received a leaflet remembered the name of the company after reading the collateral. Additionally, 60% of respondents said that they would look up a company online after receiving one of its leaflets.
So, not only does leaflet distribution carry high brand recall levels, it can also help to increase your organic website traffic from consumers searching for your brand on search engines such as Google or Bing.
5. Measurable results
Finally, leaflet distribution provides you with measurable results so that you can track the success of your campaign.
For example, you can count the number of leaflets that you distributed and compare this to the number of sales that you have made as a result of the campaign. This helps you to determine the effectiveness of your leaflet campaign and make necessary adjustments for future door drops campaigns.
Make An Enquiry Today
Contact Blue Market Media Today

020 3538 9753
80%
of the UK's top advertisers use leaflet distribution.
30 million
we can help you reach all properties within the UK.
75%
of door drops are opened, read or set aside for later.
89%
of consumers remember receiving a door drop mailing.
Our Consultative Leaflet Distribution Process
Assisting with all your leaflet design, printing and delivery requirements, our specialist team offer a strategic and consultative approach to help maximise your marketing objectives. Book your free leaflet distribution consultation with Blue Market Media today.
1. Initial Consultation
To get the most out of your leaflet distribution campaign, it's important to consider your unique goals, target audience and budget.

During the consultation process, we review these goals and analyse ideas in order to determine the best leaflet distribution plan for your business—whether that's door-to-door, business-to-business, shared leaflet distribution, or solus leaflet distribution.
2. Market Research
Once your leaflet delivery objectives have been established, the next stage of the process involves demographic profiling to help determine where we should target your audience.

A well-executed leaflet distribution campaign will ensure that your leaflets end up in the right hands. When done correctly, these campaigns are able to reach a wide network of potential customers within specific post codes or geographic regions of the UK.
3. Design & Print
We assist all of clients who require support with high quality and affordable leaflet design and printing services. Our experienced graphic designers create eye-catching designs that reflect and promote the brand or marketing goals of any client.

With our on-going commitment to customer satisfaction, we also provide competitive rates for printing leaflets to ensure you receive the the best value without sacrificing quality.
4. Leaflet Delivery
The leaflet distribution phase is when we hit the pavements to physically deliver your collateral to your target audience. Our comprehensive distribution network cover all areas of the UK allowing businesses to maximise their reach and make sure all messages are received by the intended audience.

Within an industry saturated with charlatans, our customers have complete confidence knowing their marketing assets will reach their desired audience anywhere across the UK. Put your trust in Blue Market Media and we will ensure your leaflets are delivered accurately and efficiently to the desired target audience.
5. Campaign Reporting
Following the successful delivery of your marketing collateral, our team will share a detailed campaign summary with you to highlight the routes taken, delivery times and numbers of leaflets distributed.
National, Regional & Local Leaflet Delivery
Generate more business through highly targeted and cost-effective leaflet distribution campaigns. With a truly national reach, our experienced team can help you target any location across the UK from London, Manchester, Birmingham, Newcastle & Surrey to name a few.
Sheffield
Coventry
Glasgow
Cardiff
Norwich
Preston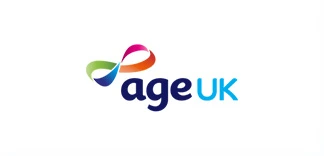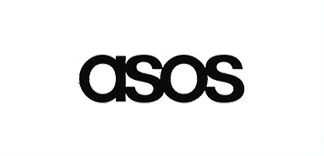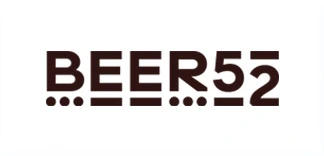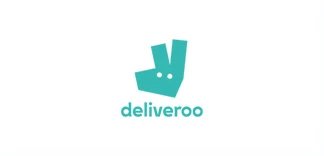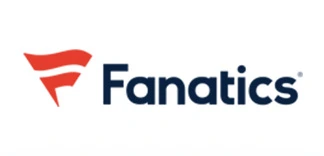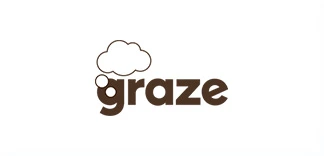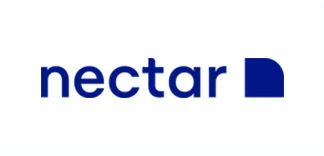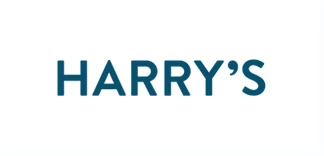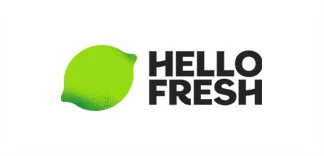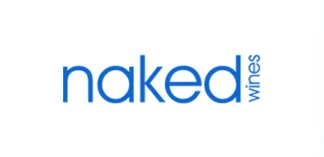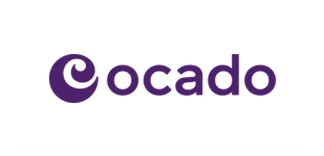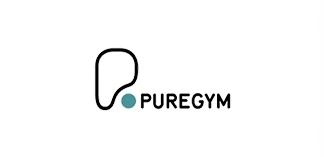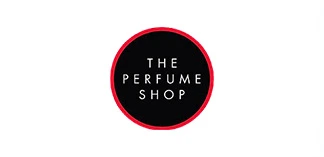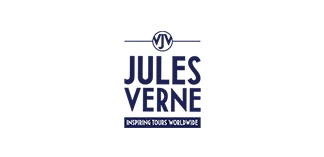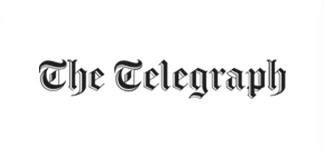 Popular Industries for Leaflet Distribution
Assisting with all your leaflet design, printing and delivery requirements, our specialist team offer a strategic and consultative approach to help maximise your marketing objectives. Book your free leaflet distribution consultation with Blue Market Media today.
Estate Agents
Hospitality
Education
Ecommerce
Professional services
Government & councils
Home improvement
Food franchises
Leaflet Distribution - FAQs
What is leaflet distribution?
Leaflet distribution is a form of direct marketing that involves the physical delivery of printed materials, such as flyers, brochures and leaflets, to potential customers in the local area.

It's an extremely effective strategy, using by 80% of the UK's top advertisers, in order to generate more interest and demand for your business services.
What is the best type of leaflet distribution?
Solus delivery is our most popular leaflet distribution. It offers superior visibility as each leaflet is delivered directly to the intended recipient, without any other material, ensuring that your message will be seen by the right people.

With Solus delivery, your leaflets will be hand-delivered directly to the intended recipient's door. This ensures maximum visibility and allows you to reach the right customers quickly and efficiently.
How does leaflet distribution work?
Leaflet distribution works by targeting specific areas with your promotional material. Leaflets are delivered directly through your target audiences letterbox. The aim is to reach people who may be interested in your product or service in order to increase your customer acquisition.
Is leaflet distribution effective?
Yes, leaflet distribution can be an effective way to reach potential customers across different areas of the country. It can help you build brand awareness and generate leads for your business.

It's important to ensure you target the right profile of customer with well designed, eye-catching leaflets to generate maximum impact for your business.
What information do I need to provide for a leaflet distribution campaign?
You will need to provide details about the type of leaflets you want distributed (size, design etc.), the target area you want them distributed in and how many leaflets you require.

Before initiated any campaign, our experienced team will take time to understand your business objectives to help determine your best route to market. Our consultative approach towards leaflet distribution sets us apart from other companies, as we truly get to understand your business goals and objectives.
Is leaflet distribution legal?
Yes, leaflet distribution is legal as long as it complies with local laws and regulations regarding advertising materials such as flyers or leaflets. We specialise in door-to-door distribution, which involves placing printed material through letterboxes, and is completely legal within the UK.
How much does leaflet distribution cost?
The cost of a typical leaflet delivery campaign depends on several factors such as your business objectives, quantity being printed/distributed, and geographical area being covered by the campaign. Get in touch with our team today to discuss costings for your leaflet distribution campaign.
How many times should I deliver leaflets?
It depends on what type of campaign you are running and how much budget you've allocated to this form of marketing.

Generally speaking, it is recommended to run multiple campaigns over time in order to maximise exposure and ensure that people remember your message over time rather than just once off exposure.
How do you track leaflet distribution campaigns?
There are a number of ways to measure the effectiveness of your leaflet distribution campaigns. By counting the number of distributed leaflets and comparing it to the number of sales or conversions, you can evaluate the effectiveness of your campaign and identify areas for improvement.
Here are a few of the ways we typically help our clients measure the impact of their leaflet delivery campaigns.


QR codes.


Unique landing pages.


Unique telephone numbers


Let's see if we are
a good fit
Schedule a call
with our team.