Are you a B2B or B2C business looking for a better way to promote your product or service? Look no further! Royal Mail leaflet drops are a remarkably impactful solution in a world over-saturated by digital communications. For example, did you know that:
89% of consumers remember receiving a door drop mailing. That's more than any other marketing channel.
As a direct result of receiving mail, 87% were influenced to make online purchases.
90% of campaigns that included door drops reported a rise in new customers compared to 59% for those without.
But to ensure your message gets delivered to your potential customers, you can't rely on undependable delivery companies. That's why we use Royal Mail for all our leaflet drops. Because when it comes to cost, reliability and efficiency, Royal Mail is the tried and tested way to get marketing material delivered. And, of course, when leaflets come with the household post, they are more likely to get read rather than being classed as junk mail!
Nevertheless, using Royal Mail is only part of what makes our leaflet drop service great. Because while Royal Mail is fantastic at delivery, Blue Market Media excels at campaign strategy, creative design, demographic profiling, quality printing, and geo-targeting.
Book your Royal Mail door to door consultation
Want to connect with your audience, raise brand awareness, and maximise your campaign budget? Whether you need to send 10k or 500k+ leaflets, our all-in-one solution delivered by Royal Mail, has you covered.
We provide all the insight and strategy to ensure your Royal Mail leaflet drops work. And we offer industry-leading demographic profiling to supercharge your campaigns. When you work with us, you'll also benefit from:
Accurate Targeting – we use world-leading Mosaic data to profile customers and advanced geo plan software to ensure your campaigns hit the spot.
Cost Effective – our leaflet distribution service offers an affordable way to reach a large audience – while making an impact.
Turnkey Service – having helped 100's of brands in e-commerce, hospitality, healthcare, professional services, finance, and more, we take all our knowledge and make it work for you.
National Reach – get your brand into the hands of your target audience by reaching up to 30 million properties across all UK postcodes.
Strong Response Rates – our leaflet distribution campaigns generate immediate sales. But we also help to ensure that your leaflets keep delivering long after the initial door drop has passed.
Book your free leaflet distribution consultation by calling us today on 020 3538 9753 or complete our website enquiry form.
About The Royal Mail
The Royal Mail is the best-known delivery service in the United Kingdom. Tracing its roots back to 1516, the Royal Mail has operated as a government department and a public corporation. Today it is a public limited company that operates the national postal service in the UK.
Serving both individuals and businesses, the Royal Mail offers various services, including letter and parcel delivery, special delivery options, international shipping, door-to-door, and mail forwarding.
Many well-known businesses trust the Royal Mail to deliver door-to-door leaflets, brochures, catalogues, etc. These include Virgin Media, BT, Sky, Talk Talk, Farmfoods, Domino's Pizza, Direct Line and Morrisons.
The Royal Mail operates an extensive delivery network. It delivers mail to around 30 million addresses in the UK, including residential and business locations.
The Royal Mail provides a universal postal service in the UK. It is required to deliver mail to every address in the country, six days a week, at a uniform price.
According to the Royal Mail, 87% of recipients describe mail as believable and trustworthy.
According to the Royal Mail, with a minimum spend of just £200, businesses could reach 8,000 potential new customers with door-to-door leaflet distribution.
In very rare instances (e.g. during strike action), we may need to use an alternative distribution partner. But should this happen, we will discuss and plan this with you in advance.
Benefits of Royal Mail leaflet distribution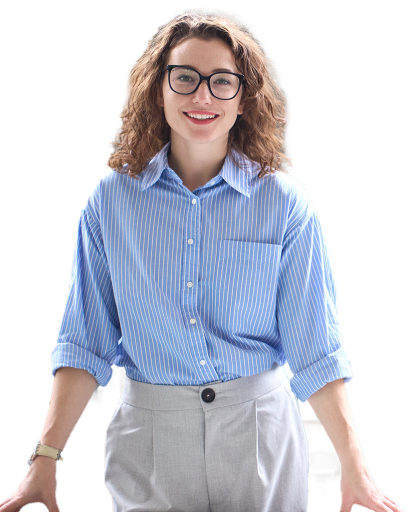 80% of the UK's top advertisers run door drop campaigns.

Reach up to 30 million properties throughout the UK.

73% of door drop items are opened, read, filed, or set aside for later.

5% are shared with other people – giving you extra value for money.

On average, door drops stay in the home for 5.4 days
In very rare instances (e.g. during strike action), we may need to use an alternative distribution partner. But should this happen, we will discuss and plan this with you in advance.
Delivering to almost 30 million addresses across the UK, Royal Mail also covers those hard to reach rural addresses and security-controlled flats that other companies struggle with. But nationwide coverage and reliability are not the only benefits of using Royal Mail for leaflet distribution.
Different methods of delivery
To ensure your campaigns generate the utmost engagement and ROI, you need the best method of delivery. With Royal Mail you can opt for either Solus or Shared leaflet distribution. If you want a powerful B2B or B2C leaflet distribution campaign, we always recommend Solus as your leaflet will be the only promotional material the recipient receives.
Compelling Royal Mail door drop stats
According to the Royal Mail:
83% of door drop items are opened, read, filed, or set aside for later.
5% are shared with other people – giving you extra value for money.
On average, door drops stay in the home for 5.4 days – helping to build your brand's presence.
A trusted brand
There's something impactful about receiving a well-designed leaflet delivered by Royal Mail. It has an authority that adds an immediate stamp of trust. So, when someone gets a Royal Mail door drop, they are more likely to read and keep it. That's why we never use fly-by-night delivery contractors.
Why choose us for your door drop campaign?
Full-service solution
Nationwide reach
Precise targeting
Industry experience
Today, most businesses use a blend of marketing tactics to deliver results. And Royal Mail leaflet delivery is a powerful weapon for companies looking for a tangible return on investment.
But it takes more than just a reputable and trusted delivery partner to guarantee a successful leaflet distribution campaign. The good news is that Blue Market Media has it all. Here are some of the benefits of working with us.
Full-service solution
Unlike some leaflet distributors, we look after everything for you, so we eliminate the miscommunication and delays that often come when working with multiple suppliers. And because we seamlessly integrate all the different elements of your campaign, we guarantee consistency and alignment with your overarching goals.
Nationwide reach
We can help you to reach up to 30 million properties across all UK postcodes. But we are far more targeted than that. Using world-beating Mosaic data and demographic profiling, we also help you to pinpoint the types of individuals, households and businesses that will find your services relevant.
Precise targeting
Once we know who you want to talk to, we deploy advanced geo-plan software, to find out where your target audience is most likely to live and work. For example, we can target or exclude specific streets or districts, types of properties, and more. Let's face it, there's no point sending leaflets selling conservatories to people living in flats!
Industry experience
Our valuable industry experience means that – regardless of your sector or location – we know which households and businesses are most likely to respond to you. So, whether you are sending out a B2B or B2C campaign, we use your budget wisely.
What are the Royal Mail leaflet drop prices?
Royal Mail leaflet drop prices depend on the amount, weight and size of the leaflets being delivered. The example below gives you a rough idea of costs.
However, navigating Royal Mail's leaflet drop prices can be both stressful and confusing. Not least because Royal Mail provides a range of seasonal offers and incentive schemes. When you work with us, we do all the hard work to ensure you get the best possible price available.
Standard rate card
For volumes up to 200,000, items are charged per thousand and prices are fixed. For example, costings for material under 5mm depth as per May 2023:
Volumes up to 25,000 weighing up to and including 20g = £65.99 per thousand.
Volumes between 25,000 – 100,000 weighing up to and including 20g = £60.99 per thousand.
Volumes between 100,001 – 200,000 weighing up to and including 20g = £58.49 per thousand.
For volumes between 200,000 and 10 million, there are further volume bands. Prices are based on where the items are being posted to. Where more than 10 million items are required, prices are supplied upon application.
New user rate card
A New User rate is also available to new Royal Mail door-to-door delivery customers and those who have not used the service for over 18 months. This offers a 10% discount over a six month period.
Royal Mail leaflet distribution: Our consultative process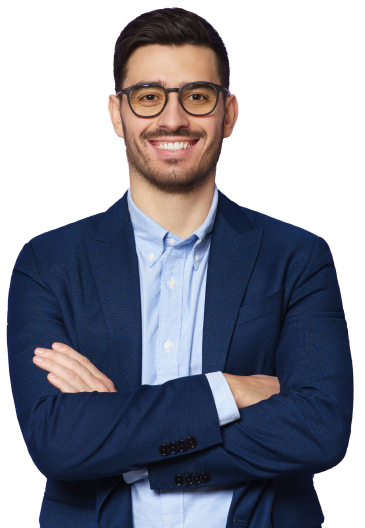 If you want to get your "must-know" information in people's hands, our highly targeted door-to-door distribution service is for you. But results don't just come by popping a leaflet through a letterbox.
At Blue Market Media, we provide everything you need to make the most of this tried-and-tested marketing method. Contact us today for your free initial leaflet distribution consultation and learn more.
1. Initial consultation
We start every leaflet distribution campaign with a customised consultation. Our approach goes beyond mere action-taking; we invest time to understand your objectives, target demographic, and financial parameters. Only then do we begin to design a tailored leaflet distribution campaign, carefully curated to unlock your brand's potential.
2. Market research
Next, we dive into demographic profiling and location targeting like never before! Armed with cutting-edge software, we unleash its power to unravel the secrets of your audience's preferences and pinpoint the perfect areas to strike.
3. Design & Print
Our seasoned graphic wizards work their magic to create bespoke leaflet designs that authentically embody the essence of your brand and ensure you stand out from the crowd. But that's not all! We also offer top-notch printing services that blend quality and affordability seamlessly.
4. Leaflet delivery
Combining all our strategy and targeting skills and Royal Mail's reliability and extensive reach, your leaflets are delivered directly to your target audience with no wasted effort. And if you think it's only the older generation who respond to leaflet distribution due to nostalgia, you'd be wrong. Research shows that Gen Y is engaging positively with door drops because getting a physical item through the post is a novelty!
5. Campaign reporting
Once distributed, we use the power of data to provide detailed insights into the success of your leaflet distribution campaign. Such in-depth campaign reporting enables you to optimise and fine-tune future leaflet distributions as needed.
Royal Mail Door Drops - FAQ's
Does Royal Mail offer leaflet design services?
No, Royal Mail does not offer leaflet design services. However, our holistic approach provides everything you need from initial consultation and intelligent targeting, to design, print and Royal Mail delivery.
What is the Royal Mail door to door contact number?
What is Royal Mail door to door?
With Royal Mail 'Door to Door', businesses pay Royal Mail to distribute their advertising material to customers along with their normal post.
What's the difference between Royal Mail door drops & direct mail?
In short, direct mail is marketing material addressed to an individual, whilst door drops are sent to an address rather than a person. Door to door helps you to identify and target addresses in specific postcodes without infringing on strict data protection laws.
How long will it take Royal Mail to deliver my leaflets?
You determine delivery dates, but Royal Mail needs three weeks' notice to schedule distribution. If Royal Mail cannot fulfil your delivery date (this doesn't happen often), we will work with you to suggest an alternative date or delivery partner. We only need about a week to print and deliver your leaflets to Royal Mail.