Fully-managed leaflet distribution London
If you want to spread the word about your business, product or service to every nook and cranny of London, there's a simple, smart, and effective way to do it. Our specialist team can help you to reach every letterbox in the Capital. But rather than taking a scattergun approach and targeting every household in London, we support you with intelligent targeting focused on the postcodes that match your ideal audience.
It's easy to overlook the power of leaflet distribution in London as a marketing strategy, especially in our digital age. But this highly effective form of marketing has never gone out of fashion – not least because it continues to deliver incredible results.
Empowering B2B and B2C brands to deliver their messages directly to their target audiences, leaflet distribution packs a powerful punch when it comes to ROI. As a direct result of receiving mail, 92% of recipients have been driven to online/digital activity, 87% have been influenced to make online purchases, and 86% have connected with a business online.
Helping with leaflet design, copywriting, print, delivery, and meticulous campaign planning, we're your one-stop-shop for leaflet distribution in London. And, while the industry is rife with charlatans making grand promises and delivering little, we are setting the standard and showing how it should be done with integrity and professionalism. Instead, our targeted leaflet distribution provides measurable results that exceed your expectations.
Book your leaflet delivery consultation
With years of experience using targeted leaflet distribution to help London businesses smash their marketing goals, we'll help you reach a large audience and generate new leads. All while boosting your ROI.
Whether you want to send out 10k or 500k+ leaflets, we offer a comprehensive, all-in-one solution that our competitors can't match.
Turnkey Service – we manage design, copy, print and distribution.
National Reach – reach up to 30 million properties across all UK postcodes.
Customer Profiling – advanced demographic profiling and geo planning to maximise your ROI.
Quick Turnaround – quick and efficient turnaround for all leaflet campaigns.
Campaign Reporting – detailed leaflet distribution reporting and analysis.
Book your free leaflet distribution consultation by calling us today on 020 3538 9753 or complete our website enquiry form.
Benefits of leaflet delivery London
In a world of digital noise, there's something special about holding a leaflet in your hands. It's a one-on-one connection. But ensuring unreliable delivery contractors don't dump your leaflets is a worry. That's why we guarantee a reliable service from an established and trusted delivery partner.
Here are some more benefits of using Blue Market Media to execute your leaflet distribution campaign.
Accurate targeting
With our bespoke targeting strategies, your leaflets won't end up in any old letterbox. Using advanced Mosaic data (designed by Experian) to profile customers and advanced geo-plan software, we'll help you hone-in on your target market's specific demographics and geographic locations. Pinpointing your audience with laser-like precision, your message will reach the right people at the right time.
Cost effective
Want to stretch your marketing budget and achieve great results without breaking the bank? Compared to other marketing methods, the cost of designing, printing, and distributing leaflets is relatively low. And with competitive rates, our London leaflet distribution service offers an affordable way to reach a large audience and get noticed.
Industry experience
Our track record speaks for itself. We've helped brands across various industries, from e-commerce and hospitality to healthcare, professional services, and finance, achieve significant growth through our leaflet distribution services in London.
Whatever your marketing objectives, a well-executed leaflet campaign will help you reach your ideal audience, arouse their interest, and see your sales soar.
Strong response rates
As well as helping to generate immediate sales, leaflet distribution – when done well – will keep delivering. Indeed, according to a study by the Royal Mail, 78% of people who received a leaflet remembered the company's name after reading it. Such a high recall rate will keep your brand in people's minds. What's more, 60% of respondents said they would look up a company online after receiving one of its leaflets. That means increased organic website traffic and more opportunities to convert potential customers into loyal ones.
Reach your audience around London
Ready to give your sales a boost? Leaflet distribution provides a unique opportunity for London brands to reach their audience in a targeted, cost-effective, and measurable way.
With a proven track record for driving offline sales, our leaflet distribution specialists and strategic approach will help you promote your brand and increase your revenue across the Capital.
London household statistics
In 2023, there were over 9 million residents in the London region (World Population Review)
As of 2021, approximately 60% of London households rented their homes, while the remaining 40% were owner-occupied (ONS)
Since 1965, there have been 32 borough councils in London, and the City of London (London Councils)
In 2021, nearly 40% of all residents in London were foreign-born, giving it the second-highest immigrant population in the world (ONS)
In 2021, more than one in 5 people living in Inner London (23.1%) were aged between 25 and 34. (Trust for London)
London business statistics
As of 2022, there were approximately 1.04 million private business enterprises located in London (Statistica)
The most significant industry in London is finance (World Population Review)
In 2019, the gross value added (GVA) of London's businesses was £408 billion, accounting for approximately 22% of the UK's total GVA. (ONS)
The majority of businesses in London are small businesses, with 98% of businesses having fewer than 50 employees. (Greater London Authority)
Types of leaflet distribution
Ultimately, the type of leaflet distribution you choose will depend on your business goals and budget. As a reputable leaflet distribution company, we can help you decide which method is best for your brand and create a targeted campaign that delivers results.
Door-to-door leaflet distribution
Say goodbye to generic, one-size-fits-all campaigns and hello to highly targeted door-to-door leaflet distribution that will enhance the accuracy and effectiveness of your leaflet delivery campaigns.
Our cost-effective service focuses on specific London roads, demographic groups, and property types to ensure that the right people see your leaflets. By tailoring your campaign to your ideal audience, you will increase your chances of generating interest, engagement, and conversions.
B2B leaflet distribution
By targeting companies that may be interested in your products or services with B2B leaflet distribution campaigns, you will encourage them to contact you to learn more or make a purchase. Moreover, because the B2B decision-making process can take longer and require more information, leaflets provide a tangible marketing tool that potential customers can hold onto and reference later.
Leaflet campaigns can also be more cost-effective than other forms of B2B marketing, such as trade shows or advertising. This makes B2B leaflet distribution attractive for both large brands and SME's looking to promote their offerings without breaking the bank.
Door-to-door or B2B, why settle for a generic approach when you can have targeted, personalised campaigns that get results? Our data-led approach to leaflet distribution, harnessing both Experian's Mosaic classification tool and advanced geo planning software, we'll help you to identify the best postcode sectors to get the best possible response.
We do not support companies with 'hand-to-hand' leaflet distribution, akin to street flyering. Instead, we specialise in door-to-door distribution, which involves placing printed material through letterboxes.
Make An Enquiry Today
Contact Blue Market Media Today

020 3538 9753
9.60 million
estimated London population.
3.70 million
approximate number of dwellings in London.
32
number of boroughs that fall within London.
1 million
number of registered businesses in London.
Our Consultative Leaflet Distribution Process
Want to take your business to the next level? We've got everything you need to get your message out there and make an impact. Contact us today for your free initial leaflet distribution london consultation today.
1. Initial Consultation
We kickstart your leaflet distribution campaign with a personalised consultation. We take the time to understand your unique goals, target audience, and budget to craft a bespoke leaflet distribution plan for your business.

Our experienced team carefully analyses your ideas and needs, and suggests the most effective strategy to reach your London audience and maximise ROI.
2. Market Research
Once we've discussed your objectives and budget, the next step is demographic profiling and location targeting.

Ensuring we target the people most likely to be interested in what you offer, we strategically identify the areas and postcodes where your ideal customers are located.
3. Design & Print
We understand that having an eye-catching and memorable design is essential to making a lasting impression on potential customers. Our experienced graphic designers will work closely with you to create bespoke leaflet designs that genuinely capture the essence of your brand.

We also provide competitive rates for printing your leaflets. Affordability shouldn't come at the cost of quality, so we strive to deliver the best value for your money. With our commitment to customer satisfaction, you can rest assured that you'll receive top-notch service and premium results with every leaflet campaign.
4. Leaflet Delivery
Next, we deliver your collateral to your target audience. Our comprehensive distribution network covers all parts of the UK - allowing your business to maximise reach and customer acquisition.

In an industry saturated with charlatans, you can be confident that your marketing assets will reach your desired audience - accurately and efficiently every single time.
5. Campaign Reporting
We share detailed analytics and an at-a-glance leaflet distribution campaign summary to highlight the routes taken, delivery times and the number of leaflets distributed.

This measurable data allows you to optimise your marketing strategy, refine your target audience, and ensure you get the best possible ROI.
Reach All London Letterboxes & Postcodes
Generate more business through highly targeted and cost-effective leaflet distribution campaigns. Whatever area of London you wish to target, we can help to reach your target audience. Our experienced team will help to drive more customers for your brand via research-led leaflet distribution in London.
West London
South London
North London
East London
Croydon
Barnet
Wandsworth
Bromley
Hillingdon
Richmond
Islington
Kingston
Chiswick
Hounslow
Redbridge
Harrow
Hackney
Southwark
Camden
Hammersmith
Twickenham
Greenwich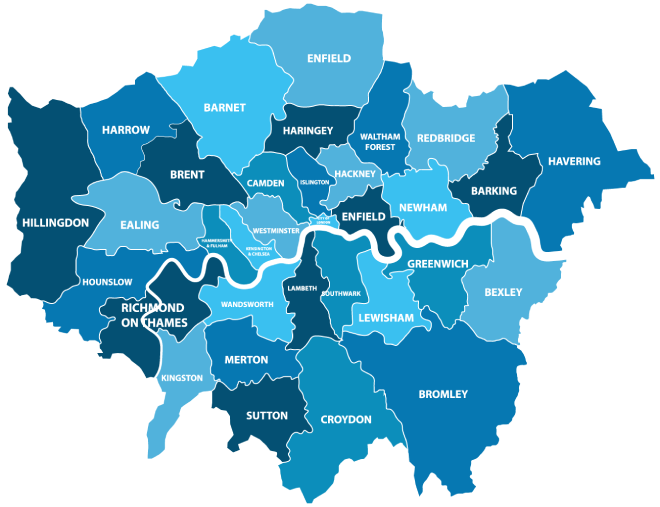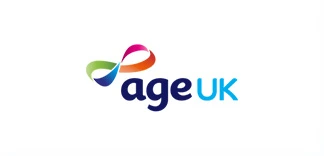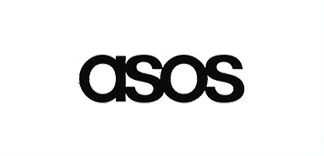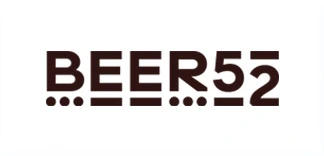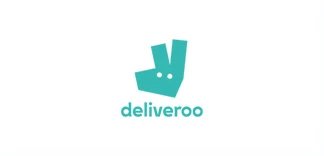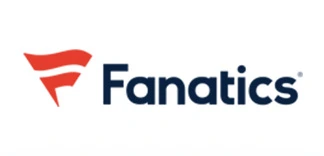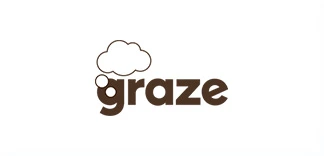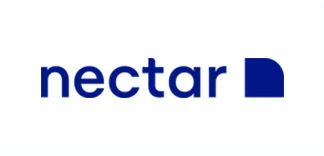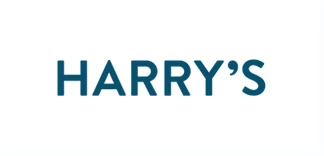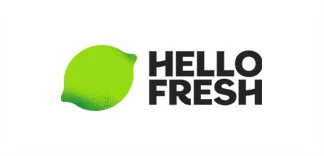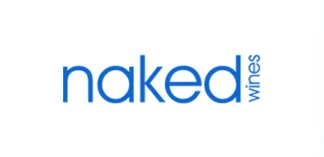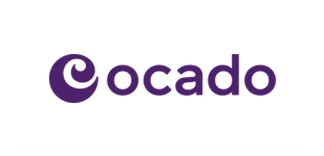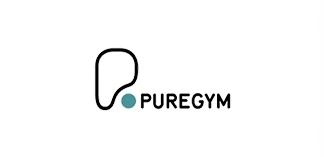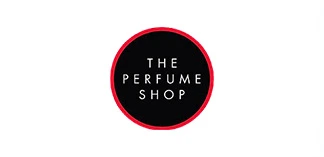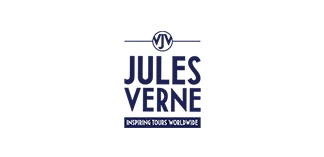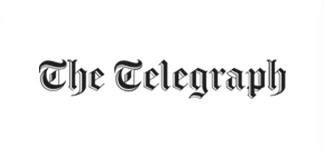 Popular Industries for Leaflet Delivery
Assisting with all your leaflet design, copywriting, printing and delivery requirements, our specialist team offer a strategic and consultative approach to help maximise your marketing objectives. Book your free leaflet delivery consultation with Blue Market Media today.
Ecommerce
Charities & NGO's
Hospitality
Estate agents
Education
Professional services
Government & councils
Home improvement
Food franchises
Leaflet Delivery London - FAQs
What is leaflet distribution?
Leaflets are delivered directly through your target audience's letterbox. By physically delivering printed materials like flyers, brochures, and leaflets to potential customers locally and nationally, you can generate interest and demand for your services like never before.
How do you know who to target with leaflet delivery London?
London is hugely diverse, so how do we know who to target? Working with you, our leaflet distribution London specialists start by establishing your marketing goals and target audience. We can then begin to determine where best to reach your audience around London, and if required, outside of London too.

Our team has devoted years to perfecting our systems to provide you with the most effective methods to achieve your business and marketing objectives.
How effective is leaflet distribution in London?
Leaflet distribution is a tried and tested way to get your message in front of those who matter most. Don't just take our word for it, according to the Data & Marketing Association (DMA):


80% of the UK's top advertisers use leaflet distribution to market their brand.


45% of people keep leaflets on a pinboard or in the kitchen drawer.


An average door drop is interacted with 3.1 times a month.


89% of consumers remember receiving a door drop mailing - more than any other marketing channel.


What is the difference between Solus and Shared distribution?
Solus distribution involves delivering your leaflet without any other marketing materials, so yours is the only promotional material the recipient receives. Solus is a great choice when you want to make an impact.

On the other hand, shared distribution – which can be more cost-effective but less impactful- involves delivering your leaflet alongside other promotional materials, such as coupons or flyers. Shared distribution can be a good option for businesses with a limited budget who still want to reach a broad audience.
What is the best type of leaflet distribution?
Solus is the cream of the crop of leaflet distribution. With solus delivery, your leaflets will be hand-delivered directly to the intended recipient's door, with no other material to get in the way. So you can reach your target customers quickly and efficiently without any unnecessary distractions.
How can I measure the impact of leaflet distribution services?
By counting the number of distributed leaflets and comparing it to the number of sales or conversions, you can evaluate the effectiveness of your campaign and identify areas for improvement.


Unique telephone numbers


Unique landing pages.


QR codes.


How many times should I deliver leaflets?
The optimal frequency of leaflet distribution will depend on the type of campaign you are running, your budget, and how effective you want your campaign to be.

In general, it is advisable to run multiple campaigns over an extended period to increase visibility and establish a lasting impression in the minds of your target audience.
What information do I need to provide for a leaflet distribution campaign?
We'll ask you some initial questions about your messaging, brand, and other vital details, and we'll take care of the rest. We'll even help you decide what size of leaflet you want, the target area and how many flyers you'll need to make the best impact possible.
Do you provide leaflet printing services?
At Blue Market Media, we specialize in printing attention-grabbing flyers and leaflets in various sizes. Whether you're looking for A4, A5, A6, or folded flyers, we've got you covered.

Our expert team will work with you to determine the perfect paper size, thickness, and finish that will make your campaign truly stand out. With options like gloss and matte finishes, we guarantee high-quality leaflet printing that will effectively reach your target audience.

With our years of industry experience, we are committed to upholding sustainability standards without ever compromising the quality of our service.
What if we don't have a leaflet design?
Designing the perfect leaflet for your brand can be a challenge. But don't worry - our experienced graphic designers are here to help! At Blue Market Media, we specialize in crafting bespoke flyers that strike the perfect balance of messaging, imagery, and quality.

No matter what kind of B2B or B2C brand you have, we can create custom leaflets that will make your business shine. Whether you're a gym, charity, or launching a new product or service, our team will design the perfect flyer for you.

Make a strong impression with our high-quality leaflet designs from Blue Market Media. Stand out from the crowd and captivate your target audience.

Contact us today to discuss your London leaflet design and printing needs, and let us help you make a lasting impression!