Door to door leaflet distribution (also known as door drop marketing) is an ingenious advertising tool that packs a powerful punch. Connecting you directly with your target audience, and making a lasting impact, door to door leaflet distribution sees promotional material sent directly to the homes and businesses of your target customers. With every delivery you'll raise brand awareness, create leads, and boost sales.
But the traditional methods of door to door leaflet distribution just won't cut it in a saturated marketing space. To generate results your campaigns need intelligent demographic and location targeting, creative wizardry, and an in-depth understanding of consumer behaviour. At Blue Market Media, we provide all that and more.
With statistics showing that 89% of consumers recall receiving a door drop mailing [1], 73% are opened, read, or filed [2], and 67% of people were prompted to purchase as a result of receiving a door drop [3], you can't argue with the success rates. And whether you want to use leaflet distribution for advertising new products, generating a local presence, acquiring new customers, or shouting about your latest offer, we can help.
Experts in leaflet design, copywriting, printing, and audience targeting, we offer a comprehensive solution to all your door to door leaflet distribution needs. Moreover, we use Royal Mail for all our leaflet drops to ensure your message reaches your potential customers. The tried and trusted method for delivering marketing material, by including your leaflets with household post, we make sure your messages are read, not dismissed as junk mail!
What is door to door leaflet distribution?
Leaflets
Postcards
Newsletters
Brochures
Booklets
Vouchers
Door to door leaflet distribution is a proven marketing strategy where promotional printed marketing collateral is physically delivered to individual households or businesses. Also known as door drops, this form of marketing can accommodate various types of collateral.
For example, the following marketing materials are particularly well-suited to door drop campaigns:
Leaflets – often used due to their cost-effectiveness and simplicity, leaflets and flyers are the most popular form of communication used in door drop campaigns.
Postcards – compact and eye-catching postcards are ideal for sharing promotional offers and discounts with our target audience.
Newsletters – informational based material to keep your audience updated with topical information (i.e. Council or Political party updates).
Brochures – when you want to provide more detailed information about a business, product range, or service. These are often used in B2B door to door leaflet distribution campaigns.
Booklets – more extensive booklets that showcase a range of products or services, catalogues are most suited to businesses targeting specific industries or sectors.
Vouchers – including samples and discount coupons/vouchers is a fantastic way to encourage potential customers to try a product.
While it is possible to reach almost every home and business in the UK with door-to-door leaflet distribution, savvy companies opt for a more targeted approach. Selecting a target area or specific neighbourhoods based on demographic or geographic criteria, data-driven door drop campaigns ensure your messages reach the right people, in the right locations, at the right time.
The benefits of door to door leaflet distribution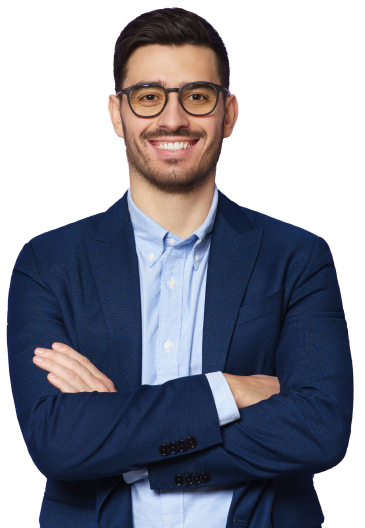 Accurate targeting
Cost effective marketing
High engagement rates
Cuts through the noise
Appeals to all demographics
There are many different benefits to using door-to-door leaflet distribution. And this form of advertising is particularly potent when integrated into wider marketing campaigns. Indeed, when you use mail in conjunction with other channels, such as digital or traditional advertising and social media, you can generate impressive results.
But to maximise success rates and achieve your desired marketing outcomes, you must plan and execute your door drops strategically. Here are just five potential benefits of well-executed leaflet distribution campaigns:
Precision targeting:

Your business can use door to door leaflet distribution to target those specific areas or neighbourhoods where your target audience lives and works. At Blue Market Media, we use advanced Mosaic data from Experian and Geoplan software to ensure that your marketing material never gets lost in random letterboxes.

Cost-effective:

Compared to other types of promotional activity – especially digital or TV advertising – door-to-door leaflet distribution is highly cost-effective, particularly for those businesses that want to reach a local audience. You'll also maximise your budget further by targeting areas likely to deliver the best results.

Appeals to all demographics:

Door-to-door leaflet distribution can be personal and targeted if you tailor your marketing material to specific customer segments. When done right, door drops can appeal to individuals of all ages, cultures, and socioeconomic backgrounds. So, from young families to tech-savvy millennials, we'll help you speak directly to your desired customers, ensuring maximum impact and ROI.

High engagement rates:

When a physical leaflet is delivered directly to someone's home or business, it has a high chance of being noticed and read, thus heightening brand exposure and engagement. Research shows that door drops provide a tangible connection with potential customers, enhancing the overall impact and memorability of the marketing message. In fact, they are less forgettable than digital advertisements, with mail having a 35% better recall than social media advertising and 49% more than email[4].

Cut through the noise:

People are bombarded with up to 10,000 ads every day[5]. In response, irritated recipients are sending them straight to the bin, highlighting as spam, unsubscribing, or using ad-blocking technology to declutter digitally.  On the other hand, door-to-door leaflet distribution cannot be easily blocked or disregarded. And, for those concerned about GDPR, you'll be happy to know that door drops do not rely on personal data.
Types of door to door leaflet distribution
There are several different types of door-to-door leaflet distribution methods. But Solus and Shared are by far the most popular. With Solus, your marketing material is distributed individually, without other promotional collateral. With Shared, your leaflets are delivered alongside flyers from other businesses.
Selecting the correct leaflet distribution method will depend on various factors. Here are some pros and cons to help you decide which option is most suitable for you.
Solus leaflet distribution – yours is the only promotional material recipients receive
The pros of Solus door drops
Your message is more likely to stand out as there is no distraction or competition from other materials.
A highly impactful leaflet distribution option that delivers exceptional visibility and a high return on investment.
Ability to reach a broad audience and gain exposure to potential customers.
The cons of Solus door drops
More expensive than Shared leaflet distribution. But this can balance out when you calculate the ROI generated.
Shared leaflet distribution – your marketing is delivered alongside other promotional materials.
The pros of Shared door drops
A more cost-effective option than Solus as costs are shared with other advertisers.
A viable choice for businesses with a more limited budget.
Ability to reach a broad audience and gain exposure to potential customers.
The cons of Shared door drops
Reduced exclusivity of your marketing material.
A lower ROI than Solus leaflet distribution.
To achieve the most impactful results for your business, we always recommend Solus distribution. This approach to door to door leaflet distribution ensures your material benefits from gains full attention from your target audience, which increases the likelihood of action.
When to use door to door leaflet delivery
Whatever your industry or size, targeted leaflet distribution can help you to reach the perfect households and businesses for your marketing campaigns. For example, you can use door drops to launch a new product or service – highlighting the unique features and benefits of your latest offering.
Another valuable use is promoting seasonal or special offers, as door drops are great for informing potential customers about deals and exclusive discounts. By strategically targeting specific postcodes where your target audience resides, door drops are also fantastic when it comes to boosting local awareness. And as well as helping you acquire new business, door to door leaflet distribution can also boost retention by fostering loyalty and keeping your customers engaged.
Furthermore, door drops are not limited to business messages. Public service providers, such as local councils and health boards, can also leverage leaflets to communicate essential information to residents and service users effectively.
Supporting their broader marketing efforts, here are just some of the things our customers have used door to door leaflet delivery for:
To advertise new products
To promote their services
To send out samples and generate interest
To build brand awareness
To acquire new customers
To retain existing customers
To ask for information/feedback
To promote local/regional events
To broadcast public sector messages
And more!
What should be considered in a good leaflet design?
Design plays a crucial role in the effectiveness of promotional leaflets. Well-designed flyers capture attention and make a positive first impression. While successful design also ensures that your message is conveyed clearly and concisely. Good design also evokes emotions and creates a connection with your target audiences.
A well-designed leaflet also reflects the professionalism and credibility of your business. And consistent use of your visual style will help reinforce brand recognition and build trust with potential customers. When you appoint us, our experienced graphic designers will work with you to make your leaflets both compelling and memorable.
Critical elements for an effective leaflet design include:
A clear and compelling headline
Engaging visuals
Key branding elements (logo, colours, fonts, etc.)
Persuasive and easy-to-read text
A considered design to improve readability and flow
Contact information
Links to your online channels (website and socials)
A call to action (to tell people what to do next)
Quality paper and printing.
Do you provide leaflet printing services?
Yes, at Blue Market Media, we provide a complete turnkey service when it comes to door to door leaflet distribution. This means we help manage the strategy, design, copy, print and distribution of your door drop campaigns. With top-notch printing services that won't let your business down, our commitment to customer excellence means you can trust us to provide exceptional service and premium results.
Whether you want to send out 10k or 500k+ leaflets, we offer a comprehensive, all-in-one solution that our competitors can't match
Turnkey Service – we manage design, print and distribution.
National Reach – of up to 30 million properties across all UK postcodes.
Customer Profiling – maximise ROI by only reaching your target audience.
Fast Turnaround – quick and efficient turnaround for all leaflet campaigns.
Campaign Reporting – detailed leaflet distribution reporting and analysis.
Book your free door to door leaflet distribution consultation by calling us today on 020 3538 9753 or complete our website enquiry form.